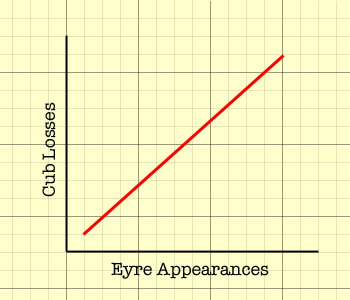 Or the warped workings of Something Greater?
* * * *
By the way, the record for such a streak (since 1957 anyway) among relievers is held jointly by Nelson Figueroa and Wilbur Wood, who both made appearances in a loss 41 consecutive times.
Yup, each man went nearly four years without so much as pitching in a win. I almost felt sorry, but then I remembered: I'm a Cubs fan. Figueroa ain't got nothin' on me.
Oh, and Eyre's streak, which began at the end of '06, was snapped at 12 after the Cubs won Wednesday.